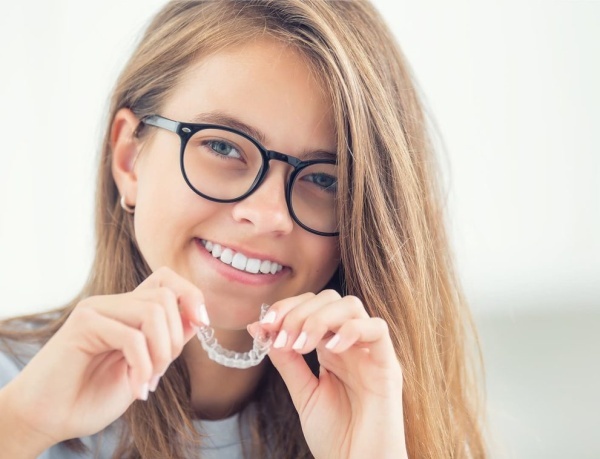 The Clear Difference
A beautiful smile in as few as 3 in-office visits.
We are committed to giving you the best result possible by incorporating the latest technology available. 3D x-rays + 3D digital scans + 3D Model printing all equal the very best results possible.
Utilizing AlignFlow, the latest in orthodontic teledental technology, allows for fewer in-office visits and the highest quality treatment monitoring available- saving you both time and money.
THREE STEPS TO SMILE MORE. CONFIDENTLY.
Discover the Three Easy Steps to a New Smile
All it takes is three steps:
Step 1: The Plan
It all starts with the ideal treatment plan. Our dentists and their orthodontic team will ask all the right questions to ensure you receive the smile you've always wanted. X rays, photos and 3D scans is where it all begins.
Step 2: The Virtual Align Clear Aligners
Once the clear aligners that fit your personal treatment plan are delivered your amazing new smile will be only months away.
Step 3: Smile More. Confidently.
After clear aligner treatment is completed, NOW it's time to show off your beautiful smile.
Flexible Payments & Affordable Price
We accept HSA, FSA, and CareCredit to give you as many options as possible. We also work with most insurance companies. Save thousands compared to many competing products while having the peace of mind of being under the direct care of a local dentist.
Start your Virtual Smile Assessment!
What Makes Our Patients Smile
If you have any questions about orthodontics or would like to schedule a consultation with your Alexandria dentist, Dr. Jonas Gauthier at Today's Dental, give us a call today or schedule a visit online!
*Dr. Gauthier is a general dentist providing orthodontic services.