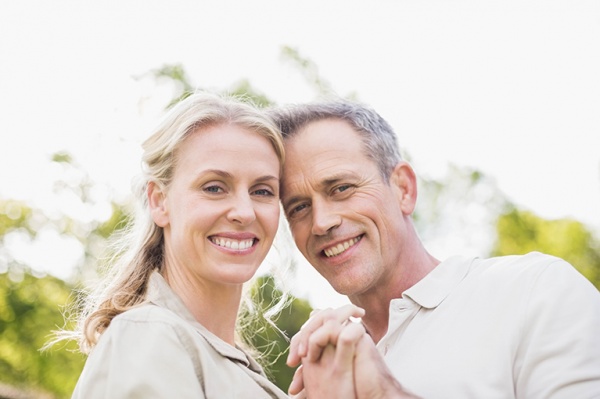 All your Dental Needs Under One Roof
Welcome to Today's Dental in Pineville! Dr. Jonas Gauthier has been providing quality, gentle, and compassionate care for patients in Central Louisiana since 1996, and loves being able to help his patients be healthy and smile with confidence. Dr. Gauthier and our outstanding team strive to bring the latest technologies and cost-effective solutions to our family of patients. We understand oral health problems and dental care can be a pain, that's why we do everything we can to make your experience relaxed, comfortable, and convenient. We work hard to help our patients get the care they deserve today, so they can have a brighter tomorrow.
New Patients
Whether you're new to the Pineville/Alexandria community (welcome!), or you're just looking for a better dental experience, you've come to the right place. We love seeing new faces and new smiles in our office, and we would be happy to welcome you to our dental family with open arms! We've provided all of the information you need to know right here on our website. Feel free to get to know Dr. Gauthier and our team, explore our mix of services and see why our patients love coming to the dentist. When you're ready to schedule your first visit, please find your New Patient Forms below.
Please assist us by providing the following information at the time of your first visit:
Any x-rays taken by a previous dentist, if applicable.
A list of medications you are presently taking.
If you have dental insurance, bring the necessary completed forms. This will save time and allow us to help you process any claims.
INSURANCE POLICY
PATIENT REGISTRATION (online)
PATIENT REGISTRATION (download)
PRIVACY PRACTICES
All patients under the age of 18 must be accompanied by a parent or guardian.
Please alert the office if you have a medical condition that may be of concern prior to treatment (i.e., diabetes, high blood pressure, artificial heart valves and joints, rheumatic fever, etc.) or if you are currently taking any medication (i.e., heart medications, aspirin, anticoagulant therapy, etc.).
We look forward to smiling with you!
Payment Options
Insurance & Financing
At Today's Dental, we believe quality dental care should be affordable and accessible to everyone. We work hard to maximize your benefits and help you get the care you deserve, without breaking the bank.
We are happy to work with all insurance companies. We will file your claim for you and schedule treatments to make the best use of your hard-earned benefits. We do not accept Medicaid.
No insurance? No problem!
If you don't have insurance, don't worry, we offer in-house as well as third party financing options to help you get the treatment you need today, and make monthly payments that fit your budget.
We also accept cash, personal checks, and most major credit cards.
Option 1 – Pay in Full
5% discount off total fee if paid in full prior to treatment.

Option 2 – In-Office Financing
30% Downpayment and 3-4 monthly payments on the remaining balance.

Option 3 – Proceed Finance®
No down payment
Easy approval
Low monthly payments up to 120 months
Option 4 – CareCredit®
CareCredit® is one of the leading healthcare credit cards and is accepted at over 175,000 providers nationwide. CareCredit® works just like any other credit card but is used strictly for healthcare expenses, including dentistry. Pay upfront for necessary procedures, and make affordable monthly payments that work with your budget. CareCredit® financing is flexible, convenient, and the application process is simple.

Option 5 – Compassionate Finance®
Compassionate Finance® is a turn-key, fully managed financing program that helps patients get the care they need, affordably. Applications are processed within seconds, and patients can almost instantly get a down payment to cover hard costs, and set up a flexible payment plan that works with their budget. Don't let financing get in the way of your oral health, ask us about Compassionate Finance® today.
If you have any questions or would like to schedule a consultation with your Alexandria dentist, Dr. Jonas Gauthier at Today's Dental, give us a call today or schedule a visit online!