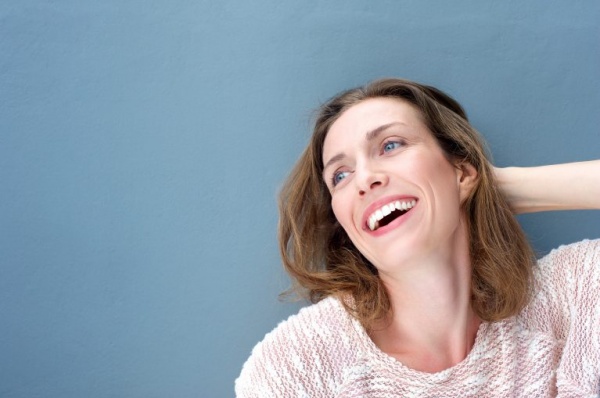 A Beautiful Smile
is Always in Style
At Today's Dental, Dr. Jonas Gauthier and our team pride ourselves in keeping our patients healthy. But our ultimate reward is being able to change a patient's confidence by improving their smile. We have patients that come to us all the time who are unhappy and embarrassed about their teeth. After a simple cosmetic dental treatment, the transformation is incredible. They are happy, outgoing, and smiling from ear to ear. A beautiful smile can be an indicator of happiness, confidence, and success. Is your smile sending the message you want it to?
Veneers
Veneers are thin shells of tooth colored porcelain that are bonded to the visible surface of the teeth. Veneers cover up all sorts of imperfections and issues while strengthening and reinforcing the natural tooth. Veneers can correct teeth that are:
Cracked, chipped, broken
Stained, yellow, discolored
Crooked, crowded, gapped
Oddly shaped or sized
Gummy smile
Veneers do require some removal of healthy tooth structure to ensure the best fit and strongest bond. For this reason, veneers are an irreversible procedure  – once you have veneers, you will always have veneers. But never fear, all of Dr. Gauthier's veneers patients are absolutely thrilled with their results. They're even more stain resistant than your natural teeth! (Although your Pineville veneers dentist may recommend avoiding staining agents, as veneers cannot be whitened later on.)
Whether you wish to correct a single problem tooth or all of your visible teeth with a full set, veneers can correct any number of cosmetic grievances in one fell swoop! There's no need to endure multiple cosmetic treatments like orthodontics, bonding, and teeth whitening to get the same comprehensive results.
If you're ready to take the first step to a new you with the smile you've always dreamed of, we would love to speak with you about veneers.
Teeth Whitening
Has your morning coffee routine taken a toll on your smile over the years? Maybe it's the nightly glass of wine. Maybe it's years of smoking or a case of staining caused by medication (tetracycline). Maybe it's just the natural aging process that has your smile lacking the luster it once had.
Whatever the reason, you don't have to live with yellow teeth, and you don't have to waste your money on drugstore whiteners that deliver less than dramatic results, and can potentially damage your teeth and gums.
Over-the-counter whitening products may be mildly effective at removing surface stains, but only a professional whitening treatment can penetrate teeth and remove those deep, intrinsic stains that give teeth their color. At Today's Dental, we offer safe, affordable, and most importantly, highly effective teeth whitening treatments to take your smile back in time.
We have quick and easy in-office whitening treatments available if you want a quick pick-me-up at your next appointment. We also have take-home kits available including custom trays and professional grade bleaching agents that safely and effectively whiten your smile from the comfort of home.
If you're looking to take years off your appearance and give your smile a well-deserved boost of confidence, a simple teeth whitening treatment might be just the ticket.
Orthodontics
We have several options for modern, short-term, and clear aligner orthodontics to straighten your smile quickly and discreetly.
If you have any questions about cosmetic dentistry or would like to schedule an appointment with your Pineville cosmetic dentist, give us a call today or request an appointment online! We look forward to smiling with you.