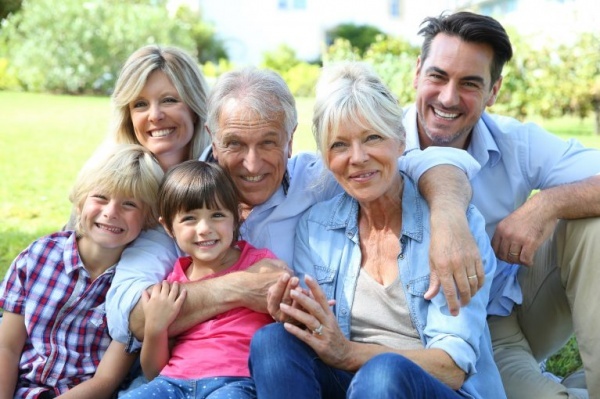 All Your Dental Needs Under One Roof
At Today's Dental, we encourage our patients to invest in their oral health today for a happier, healthier tomorrow. We understand the importance of a healthy smile for a healthy body and a fulfilled life, and it is our mission to educate and encourage our patients to take an active role in their health decisions. We teach our patients about oral health and how it affects their overall health and wellness. We also provide a comprehensive mix of services to provide all your dental needs from the comfort of your trusted Pineville dental office. Dr. Gauthier and our team have the advanced training and cutting edge technology to provide all your dental needs comfortably under one roof, with great results.
Emergency Dentistry
If you or a loved one has suffered a traumatic dental injury, the first thing you should do is…DON'T PANIC! If you've lost or broken a tooth, you should locate the tooth or broken piece, rinse it with water, and either place it back in your mouth to keep it moist (back in the socket if possible), or in a clean container with milk.
Then you should pick up the phone and call your Pineville emergency dentist, Dr. Jonas Gauthier at Today's Dental, right away. Dental injuries are highly time sensitive, and if you wait too long to see your dentist it may be too late to save your smile. We make room in our schedule every day to accommodate emergency appointments, and Dr. Gauthier is on call in the case of after hours emergencies.  We're here for you whenever you need us!
CALL (318) 406-0141
Products & Technology

At Today's Dental in Pineville, we have everything you need to keep your smile healthy. If you struggle with tooth decay, we offer a variety of CariFree® products to help you balance your oral pH and prevent cavities from forming. We use digital x-rays that can be taken in a matter of moments right from the dental chair. We also use intraoral cameras to give us a better look at the surfaces in your mouth for earlier detection of disease and decay. Intraoral cameras and digital x-rays help patients see what we see, for a better understanding of oral health and treatment needs. We have the tools and technology to give patients a better dental experience, and better oral health.
If you have any questions about our services or would like to schedule an appointment with your Pineville, LA dentist, Dr. Jonas Gauthier at Today's Dental, give us a call today or request an appointment online!